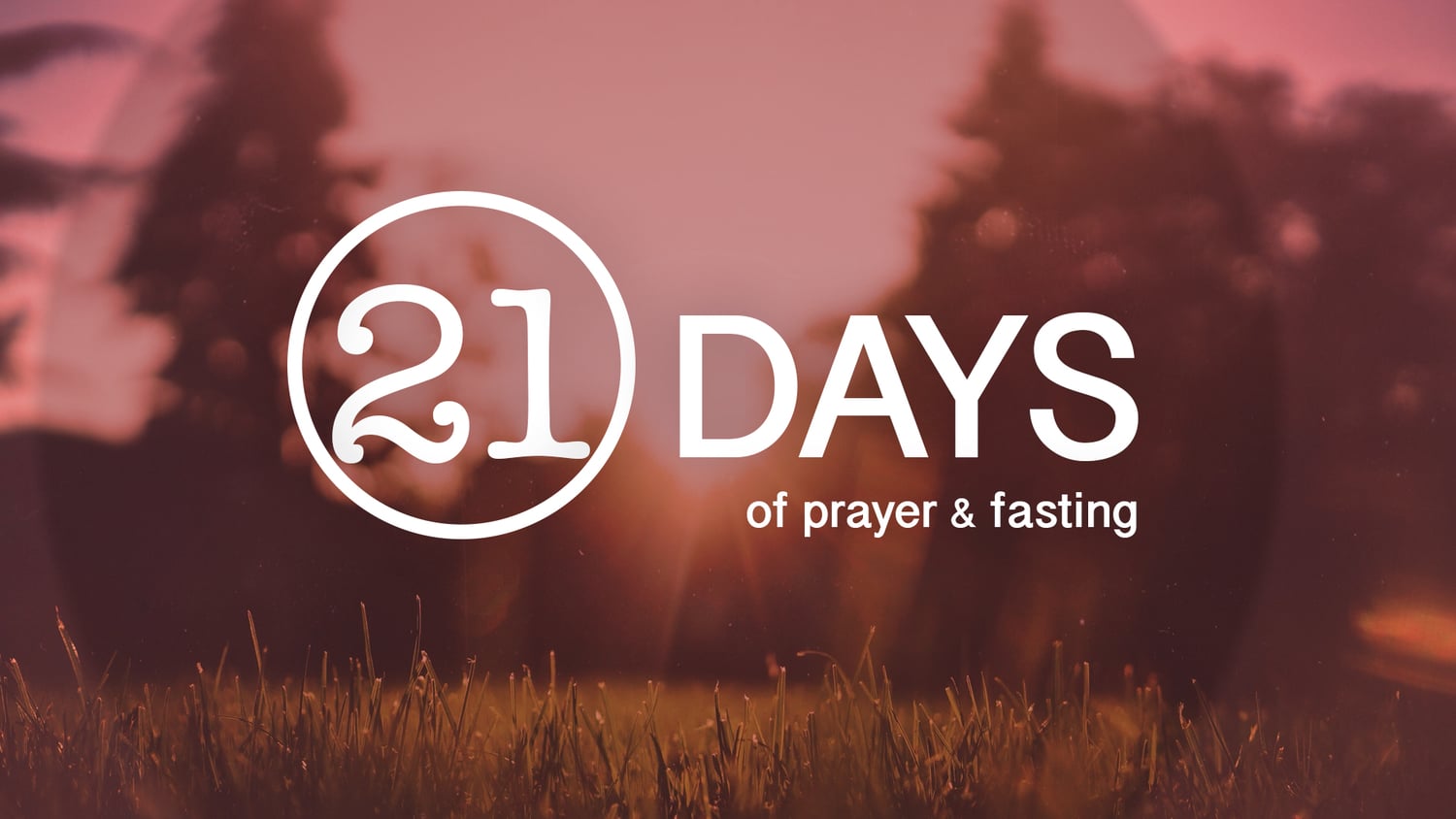 "I humbled my soul with fasting."- Psalm 35:13
I am so excited to kick off 2017 with 21 days of corporate prayer and fasting. Prayer and fasting is a biblical way to draw near to God. We will be fasting from January 1 – 21. Our desire is to offer to God the first 21 days of the year as we humble ourselves before the Lord. This time is designed to allow us to prioritize our relationship with the Lord at the start of the new year and to seek Him for a revival personally and corporately.
I have decided to write a few frequently asked questions regarding our time of fasting and praying to help guide you through this process as well as to help you determine if participating in this 21 day time of prayer and fasting will work for you.
What am I required to fast from?
We choose to leave this decision up to you. We do not have any mandatory church wide requirements for how to fast but here are a few ideas:
Food Fast
When we choose not to eat or not to eat certain foods we allow our physical bodies to hunger and to reveal our spiritual need for God. These food fasts can vary from eliminating certain foods from our diet for 21 days, gradually eliminating foods, doing the Daniel Diet or a complete liquid diet. I have provided some information on each of these different ways so that you can make an informed decision. Please consult your doctor if there are any concerns before you begin this fast.
Bill Bright has a wonderful article entitled Your Personal Guide To Fasting and Prayer. During this article he discusses why you should fast, how to fast safely, which fast is right for you, how to prepare for fasting, tips to help you be consistent during your fast, and how to break your fast. This is a wonderful resources for more information on the process of fasting for spiritual renewal.
If you want more information on the Daniel Fast the Dr. Axe – Food is Medicine sight gives a wonderful list of benefits, and foods to eat during a Daniel Fast. Please note that you are not required to purchase any of the products on the sight to see the wonderful visual list of foods for a Daniel Fast.
Media Fast
During our Operation Solid Lives Discipleship Courses we encourage people to turn off the TV, computer, secular music, video games, Facebook, twitter, Instagram, the Internet and any other form of social media for a brief period of time.   You may decide to fast from Facebook or some other form of media altogether or to limit your time to only 1-2 hours per week. When we do this we create more time when we can read our Bible, pray, worship and hear from God.
What will I be praying about?
We are praying for personal revival that will lead to corporate revival in our church. This is broken into three one-week sections. During the first week we will pray about remembering the goodness of God in our individual and corporate lives. The second week we will be focused on repentance. The final week our prayers will focus on returning to God and placing him as first priority in our lives.
We will issue a prayer calendar and brief devotional for each of the 21 days.   This will ensure that the church as a whole is praying about the same things on the same days during this 21 days. This information will be distributed during service but can also be found on our website and also on our Facebook page.
How do I get started?
We encourage you to register with us using the form below. This is simply a way for us to know who is partnering with us during this 21 days and it allows us to pray for you and send helpful information to encourage you during this time. We will send updates on revelations that God may be sharing, testimonies, recipes, tips, and much more to encourage you during our time of corporate prayer and fasting.
Let me encourage you to join us wholeheartedly during this 21-day season of prayer and fasting as we expect powerful God encounters for our church during 2017.