Join us on our Rohi Christian Church eCampus for live stream services every Sunday on Facebook Live. Click the link below to join.  
Live at 10am and 6pm PST  
Join Us
Connection Card

NEXT STEPS: SUN., JANUARY 16@ 11:30AM – 1:00PM
Are you ready to make Rohi your new home? Whether you're new to the church, new or not new in your relationship with Christ and you're looking to find out what to do next, then come join Pastor Jewel in our Next Steps class happening Sunday, January 16th at 11:30AM to help you find out what our church is all about and help you become a new member.
Register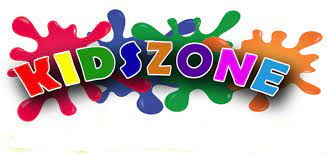 Classes for kids are now open. From toddlers to Jr. High, there's fun, praise, games and activities all tied to a very important lesson from the word of God prepared and ready to go just for them. If you have kids, or know some kids, invite them to come along with you to church next Sunday for kids' service starting at 10AM. Let's help lead the next generation to get to know Christ.

ROHI YOUTH JUNIOR HIGH – Every 2nd and 4th Sunday we will have classes for our Jr. High school.
ROHI YOUTH HIGH SCHOOL GROUP: Every 2nd, 4th and 5th Sundays of the month @ 12PM.
 Rohi Youth High School Group has kicked off and will be meeting again  Sundays at 12PM right after church. Food, fun, connecting with God and with your friends, real talk, volunteering opportunities, events, big games and contests are awaiting you in this group. Invite as many friends as you have to come out and join you for this experience.

Please let us know how we can pray for you. Fill out the form below.
Submit Prayer Request

TOUCHPOINT LIVE: TBA
Through TouchPoint Live, we have set up prayer rooms for anyone in need of gaining or regaining connection to God. Here, we are praying for those who desire prayer and are encouraging those seeking encouragement.  If you or someone you know is in need of prayer or encouragement, you are invited to join us at 7PM next Tuesday. Our team is ready to connect with you.
https://us02web.zoom.us/meeting/register/tZ0qfu6orzIpH9N7cluUIcXSdoMb-d2PKGAu
After registering, you will receive a confirmation email containing information about joining the meeting.

MENS BREAKFAST FEBRUARY 12@8:30AM
Join the Band of Brothers  Saturday, February 12 from 8:30AM-10:30AM.  Come ready to partake in a time of fellowship and encouragement with other men through the Word of God for our Men's Breakfast live in-person in our banquet hall at the church.  Please contact Deacon Jonathan Pennywell at jonathan@rohi.org for more information.